At Fermilab, we treasure the natural surroundings of our 6,800-acre rich, open prairie land.
Not only does our site provide us with an appreciation of the biodiversity of the prairie ecosystem, it is a reminder that our natural resources are precious and that we should make every effort to integrate environmental considerations in everything we do.
Fermilab is committed to the beauty of the prairie and its biologically diverse native grassland ecosystems. Our laboratory site contains most of the major types of ecosystems representative of the Midwest.
The Fermilab site also offers unparalleled opportunities for environmental studies, including hundreds of acres that are being restored to tallgrass prairie that last flourished in Abraham Lincoln's youth. Investigators are now using this living laboratory to better understand ecosystem dynamics.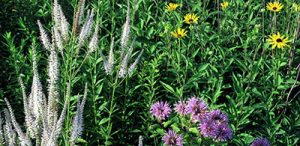 We restore and maintain the awesome beauty of the old prairies, as well as the biodiversity of native grassland ecosystems.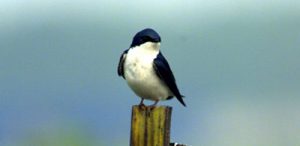 Fermilab's 6,800 acres offer many diverse habitats for an ever increasing variety of wildlife.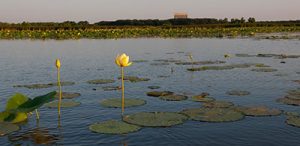 Thanks to the dedicated efforts of people both in and outside the lab, Fermilab is a 6,800-acre ecological jewel of the Midwest.